Threesomes Are Not a Crowd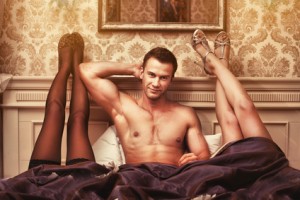 If you ask most men if they want a threesome you will probably get about 90% answering yes.  This is largely because many men see a threesome not only as a way of expressing their sexual prowess and showing off their equipment but also because having a threesome is like adding another dimension to a relationship.
Threesomes hardly resemble regular lovemaking or sex, really. They are the pinnacle of a sexual experience that requires imagination and thought as well as manners and sensitivity. It's not just a weak moment of 'wham-bam, thank you ma'am'; in fact, quite the opposite. A threesome has to be arranged, discussed, agreed to and adhered to, when it comes to rules.
If you have never tried a threesome you might want to grab a pen and paper because it's not as simple as you think.  There are basic rules that can help you avoid faux pas, mistakes, and absolutely awful encounters. If you take note of those rules you might just survive a threesome to live another day.
What is a threesome, exactly?
Well, there are quite a few different combinations of threesomes that you could engage in, and they include;
Man, man, woman (straight man, straight man, straight woman)
Woman, man, woman (straight man, bisexual woman, straight/bi-curious/bisexual woman)
Man, man, man (gay man, bisexual/bi-curious man, bi-curious/bisexual/gay man)
Woman, woman, woman (lesbian, bi-curious/bisexual woman, bisexual, bi-curious, lesbian woman)
Husband, wife and additional woman
Husband, wife and additional man
Wife and wife and additional man or woman
Husband and husband and additional man or woman
Those are more or less the permutations possible for a threesome, but forgive us if we missed any! This is just to give you a general idea and other combinations are at your discretion.
What Rules Apply for a Threesome?
Well, the rules are there are no rules except those you set out before you start.  Each person has a limit and those limits must be adhered to. If needed, use a 'safe word' to end a play to be sure that no one gets hurt physically or emotionally.
Be respectful of each other and write down the agreed rules, giving each person a copy
Always wear protection
Always be hygienic
Avoid jealousy by agreeing beforehand what you 'couple' limits are
Don't be all about ego. Many men might feel left out if their wives have too much fun with another woman but get over it. They will get to you eventually!
Respect the cycle of sex. With a threesome you have to do a kind of 'round robin' where everyone gets a bite of the cake, so share freely and don't hog one position or one situation.
Be creative. You don't have to just ram your rod into a woman and hope that it's enough. Use your tongue, your fingers and be receptive to being given some pointers that please her.  Not all women like the same things, so be open to instruction and don't get all bent out of shape if says she doesn't like something.
If you don't know where to look to find a potential third person, try swapfinder.com for local singles or couples into threesomes.
Is a Threesome like Swinging?
Having a threesome is similar to swinging but not exactly the same. Swingers tend to move from one swing partner to another during the course of the evening but with a private threesome you are limited to just the three of you. What you can do to widen the scope is to be creative and use each other's bodies with imagination and flair.  Move around, use difference surfaces, sex toys, the shower, the bath and make it an outstanding evening for all three of you. If using this threesome is a practice preamble to attending a swing club it is good experience to learn the behavior that most swing clubs—or sex clubs— expect of their patrons.
Now that you know a little more about the rules of a threesome, you might feel a little more sure about trying it. Just remember that your partner has to want this too. It's not all about you, it's a joint decision. Talking is always the best solution to solving differences, so go ahead and enjoy it together. Not everyone has the chance to visit a swing club and many people would rather not go alone. SwapFinder is a great site that lets you meet local swingers and you can buddy up with them if you feel weird about going by yourself for the first time.  It's completely free to sign up and really quick and easy to use for finding local swing fans. Give it a shot and see how you get on.
---
Meet Swingers in New York
This is the swinging lifestyle site where you meet swingers in New York. Check out our listing of New York swingers clubs.
New to Swinging?
Are you new to the swingers lifestyle? If so, be sure to browse our tutorials